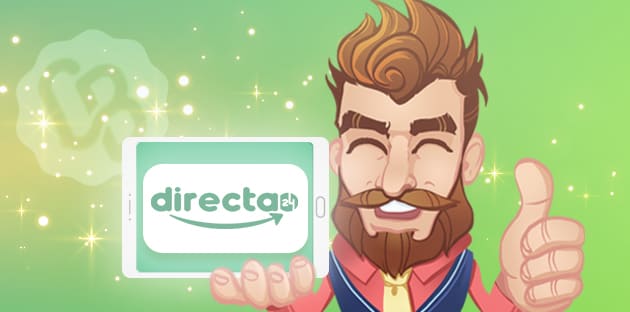 We don't know much about the company itself. All we could find out is that DIRECTA24 LLP was founded in 2018 and is headquartered in London on this address – 4 King's Bench Walk Temple, EC4Y 7DL. We don't appreciate that DIRECTA24 LLP isn't giving more information on its operations and the team behind the service. In the 21st century, when everything is a click away, it is unacceptable to have PSP that doesn't disclose crucial details like its history and the people who run the company. Especailly if we're speaking about a payment servise provider who's supposed to handle your money. However, Casino Bloke experts don't give up that easily. So, we've managed to discover that DIRECTA24 LLP also has an office in Montevideo, Uruguay.
The company specializes in providing alternative payment services in Latin America. But, it also diversified and now enables integration of local payments popular in Asia and Africa. Alongside these localized platforms, Directa24 also allows the integration of several world's leading services. Online casino providers who decide to cooperate with Directa24 can offer their members payments with Visa, Mastercard, Amex, and JCB.
Directa24 platform provides access to more than 200 payment services from different parts of the world. The system is quite promising. Therefore, we expect to see more and more casino sites with their logo in the cashier section. The primary target market for Directa24 is Latin America. Some of the countries where the service is available are Argentina, Brazil, Mexico, Uruguay, Chile, and Colombia. LATAM region is famous for many alternative and innovative financial solutions. Directs24 platform offers the most popular ones like Boleto, PagoEfectivo, Pago Facil, Pix, Webpay Plus, OXXO, and Todito Cash.
Still, Directa24 also broaden its offer with APMs (alternative payment methods) from Africa and Asia. In Africa, the service accepts popular payment from South Africa, Tanzania, Uganda, Kenya, Nigeria, Ghana, Côte d'Ivoire, and Cameroon. So, you can make payments with M-Pesa, Perfect Money, Tigo, Airtel Money, and UBA. In Asia, Directa24 supports the most used services from China, Japan, India, Indonesia, Malaysia, Thailand, Vietnam, and the Philippines. Google Pay, UPI, PhonePe, JCB, Venus Point, and a few local banks are among payment services from the region you can use with Directa24.
Directa24 is a payment gateway that facilitates transactions through 200+ banking solutions from more than 20 countries. It means that the platform supports various currencies. To help you check out if the local currency you prefer is there, here is a full list: USD, CAD, INR, JPY, BRL, CLP, MXN, XAF, ARS, CLP, COP, PEN, TZS, UYU, ZAR, NGN, GHS, KES, UGX, CNY, IDR, MYR, VND, THB, and PHP.