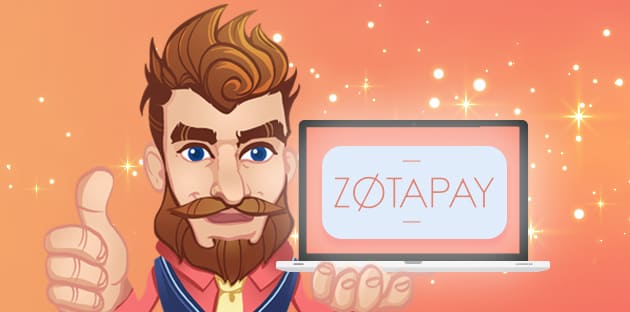 ZotaPay was founded in 2015 in Belize by Avner Ziv, who was also co-founder of ZotaPay's parent company, Mabsut Payments Group. ZotaPay is a business-to-business (B2B) software company. It works with online merchants and helps them integrate their services and products. As they say, the company allows merchants to access hundreds of payment solutions through a single connection (API). ZotaPay also provides custom-made financial solutions. These bespoke tools enable merchants to accept online transactions through various methods globally and locally.
ZotaPay gateway technology is connected to more than 500 PSPs (payment service providers) and acquiring banks. Some of the available digital processors include bank cards, online banking, eWallets, and country-specific solutions. As a global payment technology, ZotaPay is a multi-currency service that supports more than 20 currencies. It is also available in dozens of countries and territories across Asia, Africa, Latin America, and Europe.
The payment processor is popular in Thailand, Indonesia, the Philippines,  Malaysia, and Vietnam. In the LATAM region, you can find it in Brazil, Mexico, Peru, Chile, and Colombia. In Africa, ZotaPay supports M-Pesa and accepts payments with QR codes and various domestic bank cards. You can use it in Nigeria, South Africa, and Kenya. Also, China, Japan, and India are important markets for ZotaPay. It works with Alipay, WeChat Pay, China UnionPay, UPI, and JCB.  Finally, in Europe, ZotaPay collaborates with several alternative payment providers like Klarna, Giropay, iDeal, and a few reputable banks like UBS and HSBC.
The company also cooperates with famous credit card networks Visa, Mastercard, Amex, and Discover. It supports eWallets like Skrill, Neteller, QIWI, PayPal, and a wide range of country-specific services. ZotaPay also works with several banks in Southeast Asia. Some of them are AmBank Group, RHB Bank, Bangkok Bank, Mandiri Bank, CIMB Thai, and Maybank Berhard.
As a B2B solution, you don't need to register an account to use ZotaPay. Merchants have to contact ZotaPay's sales and support team to connect the gateway to the cashier page. Then, depending on the country and region, you'll be able to link various payments you wish to use. To sum up, ZotaPay allows a wide selection of payment channels you can use to top up online casino balance.
ZotaPay works with various industry verticals, including iGaming and e-sports. The company offers an SDK (software development kit) that allows developers to integrate mobile payments. Online casinos can quickly link the cashier section to the ZotaPay gateway and enable hassle-free transfers through different channels.