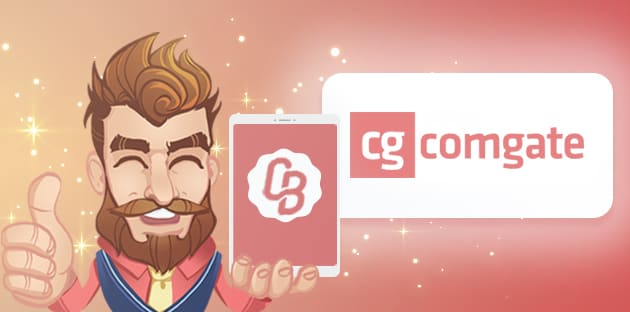 The Czech company ComGate Payments has been providing financial services for more than 20 years. The company was founded in 2000. It is authorized by the Ministry of Finance and supervised by the Czech National Bank. These institutions guarantee that the brand applies strict security mechanisms and regulations.
ComGate primarily offered its services in the Czech Republic. But, as the company grew, the service expanded its reach to neighbouring Slovakia and Poland. As a result, the company is also registered and authorized by the National Bank of Slovakia. ComGate has also partnered with Visa and Mastercard and is certified according to PCI DSS Level 1 standard. This is the highest level of compliance with the Payment Card Industry Data Security Standard. In other words, your payments are safe with ComGate.
ComGate has over 6,000 clients, including online casinos. It supports more than 50 payment methods, including Visa, Visa Electron, Mastercard, Maestro, JCB, UnionPay, Google Pay and Apple Pay. ComGate accepts payments in 10 currencies: EUR, CZK, PLN, HUF, RON, USD, GBP, HRK, NOK, and SEK. Also, the payment gateway enables you to make deposits with your existing mobile phone account. Some of the carriers working with ComGate are Vodafone, Orange, Play, T-Mobile, and 02 Mobil.
Online bank transfers are supported by 8 banks in the Czech Republic, 3 in Slovakia, and more than 20 in Poland. Remember, you don't need to register an account to make online payments. ComGate is an online gateway that acts as a middleman between your bank account and online casino. As such, it facilitates fast bank transfers through credit cards and bank networks. In other words, ComGate just sends money from the bank to the online casino. Nothing more.