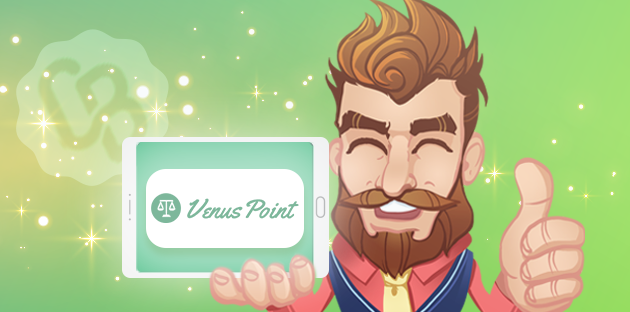 The first thing that irked us about this payment provider was their reluctance to be transparent. Throughout all our instances of searching for some information about Venus Point, we came out empty-handed every single time. Simply put, there is no data about their endeavours, projects, and history anywhere on the internet.
We got in touch with some of our associates from Japan, and they were also unable to find anything useful on Japanese sites. In most cases, this is a worrying sign. A company that deals with your money and cooperates with high-turnover online casinos must provide every single bit of useless info.
It's not just for reassuring purposes, though. When you encounter a payment provider that's willing to be upfront about everything, you can double-check everything and verify their legitimacy on the spot.
And frankly, the whole Venus Point website is very offputting. When we first visited it, it felt like it was 2004 once again. It's evident that the brand didn't put a lot of effort into crafting a proper online image.
In an age where companies like Skrill and PayPal have the decency to create videos for individual features, with explanations and all, it's strange to a brand not care about informing its customers about anything.
However, there is an explanation for all this. Venus Point mainly focuses on working with brick-and-mortar stores and merchants, as a sort of an alternative to cash and credit cards. The concept is useful at all the best Venus Point casinos because the site never actually sees or stores your personal info.
Sadly, Venus Point didn't make iGaming their focus, so we hope things will change in the near future. When testing the platform, we had no issues with any parts of the process, whether it was connecting a credit card or converting the points into items online. Withdrawals were fast, which makes the brand's laziness and lack of transparency even more dumbfounding.