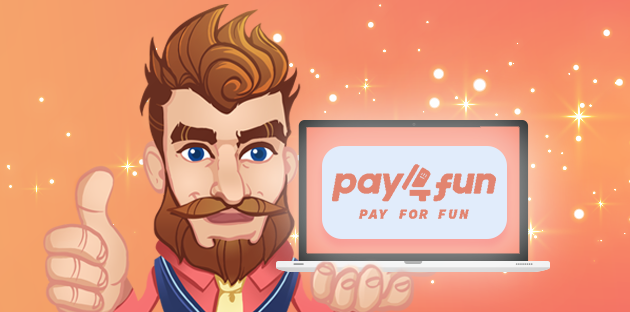 Pay4Fun was founded in 2018 with the primary purpose of helping online casino players from Brazil enjoy their favorite hobby. Before 2018, Brazilian gamers had problems playing at international online casinos due to strict gambling legislation. Then, in 2018, the Brazilian government passed a law that allowed a particular modality of sports betting and gaming in Brazil. The new regulation was the first important step toward the full legalization of iGaming in the country.
Pay4Fun was the first payment processor that foresaw the expansion of the Brazilian gaming market and decided to take the lead. As a result, Pay4Fun was the first regulated Fintech company in Brazil devoted to providing payment services to the iGaming market.
Brazilian gamers were thrilled when Pay4Fun introduced its services. The company is 100% focused on the Brazilian market and was founded by people who knew the difficulties online gamers had previously. It allows players to use local payment methods hassle-free, ensuring anonymity and security.
P4F operates without intermediaries and facilitates automated API payouts, thus eliminating chargeback risks for its partners. Hence, many reputable world's online casino and betting providers partnered with the company, and Pay4Fun online casinos started to emerge.
In 2020, the company reached a significant milestone by gaining 100 partners offering Pay4Fun as a payment method, including 1xBet. Another achievement the company is proud of is 100,000 registered users by the first half of 2020. In 2018, the platform had only 10,000 customers, so the latest number shows that the company clearly pushed all the right buttons in the Brazilian market. However, they intend to reach even more customers nationwide.
The company also plans to expand its Latin America presence by entering new markets such as Argentina, Mexico, and Peru. We, therefore, expect that the number of online casinos with the Pay4Fun banking option will grow. Furthermore, they plan to expand the portfolio and integrate more alternative methods for people out of the banking system.
In 2019, Pay4Fun was shortlisted for three EGR B2B Awards: Services Rising Star, Innovation in Payment Solutions, and Payment Company. As EGR Global is the world's leading network in the online gaming industry, these nominations prove that the quality of Pay4Fun services was recognized and valued.