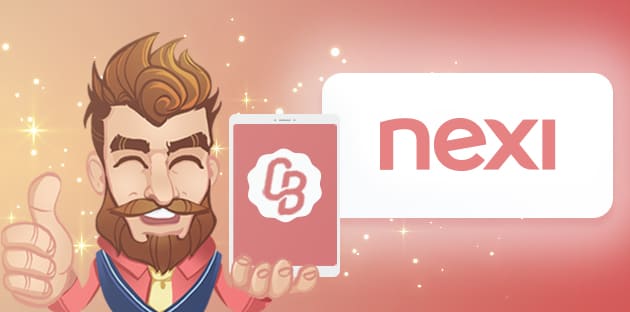 Nexi SpA is Italy's largest payment service company, specialized in card and digital payments, merchant services, and digital banking solutions. It offers a wide range of financial products and services. Some of them are credit cards, debit cards, prepaid cards, and various digital solutions. The company was founded in 1939 as Istituto Centra delle Banche Popolari Italiane (ICBPI). ICBPI is one of Europe's oldest bank consortiums and Italy's most prominent financial conglomerate.
CartaSi was launched in 1986 by 4 central banks and 16 credit networks. The main goal of the project was to popularize the use of credit and debit cards. CartaSi was promoting bank cards as safer and more convenient alternatives to cash payments. The project proved to be very successful, and by 2007, almost 900 banks joined the program. Then in 2009, ICBPI acquired CartaSi that rebranded and became Nexi in 2017. The new company focused its attention on adopting new technologies to enable digital banking. Today, the company is a market leader in several financial sectors in Italy. In 2020, Nexi announced it would acquire its main rival SIA S.p.A and create one of Europe's PayTech giants. The deal also defines the creation of a new technological and digital innovation hub in Italy.
The company is dedicated to developing and providing high-quality digital payment solutions that are innovative, simple, and safe. Nexi is fully committed to innovation, studying new trends, and continually investing in technology. Consequently, the team behind Nexi products aims to offer cutting-edge payment solutions that best meet users' everyday needs.
Nexi has various credit, debit, and prepaid cards. These are all Visa and Mastercard-supported cards. It means that you can use them across the world wherever Visa or Mastercard brands are accepted. Some of the credit cards available are Nexi Card, Nexi Prestige, and Nexi Excellence. All of them are suitable for various purposes and have different credit limits.
Nexi debit cards are designed to facilitate payments and withdrawals at any time, anywhere, and online. The company also provides Nexi Debit International, the most advanced international debit card on the Italian market. You can use the card for international online transactions and contactless shopping. Furthermore, Nexi cards are compatible with several mobile payment solutions. These include Google Pay, Samsung Pay, Apple Pay, Garmin Pay, and Fitbit.
Prepaid cards are particularly well-suited for players who prefer security. Still, prepaid cards are also a convenient payment method perfect for successful casino bankroll management. Some of the prepaid card benefits are acceptance at any Visa or Mastercard ATM in Italy and abroad, fee-free service, and no account statement.
The company also has a dedicated mobile app, Nexi Pay, you can install from Google Play and Apple Store. The app allows you to link all your cards in a single place and manage the transactions.  Pay Mobile interface also supports Apple Pay, Samsung Pay, and Google Pay. Have all your cards with you all the time and pay with a smartphone.