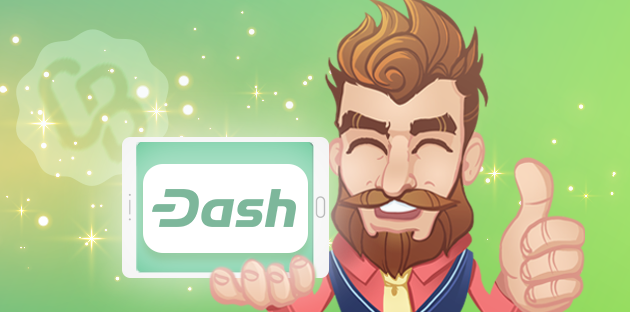 Dash was founded in January 2014 by Evan Duffield. The cryptocurrency is an open-source altcoin Evan Duffield launched as a fork of the Bitcoin. It means that he used the BTC's source code to create a new cryptocurrency – Dash. At first, he called it Xcoin. Duffield kept the main crypto feature, decentralization. But, he tried to make the coin faster and more secure than its "parent." At the outset, Dash was associated with the "dark web" and even called Darkcoin for some time. Clearly, the negative reactions and bad press followed. The team behind the project decided to rename and fully rebrand the product. So, in March 2015, Dash was born. The name Dash is a combination of words "digital" and "cash."
Until the beginning of 2017, the Dash market value was below $10. And then it started to rise to reach a staggering $1,540 in December 2017. The digital coin reached a market cap of $4 billion and ranked among the top 12 cryptocurrencies in the world. However, like many other cryptocurrencies, Dash value had also been subject to market volatility. It means its value varied and even dropped significantly. Although Dash is not as potent as it was in 2017, it had improved in other areas. Especially the speed of transactions and security. So, it managed to become a mainstream payment method.
The whole network is run by a decentralized autonomous organization (DAO). DAO has even been considered the oldest and one of the most successful examples of decentralized governance. The network has user-friendly mobile apps for Android and iOS users and offers more products. You can spend Dash at thousands of merchants and services, including retail, travel, business services, food & drink, and online casino.
You can buy or sell Dash online or at one of 4,000+ ATMs across the world. You can find the nearest one using the online tool on the official website. Most ATMs offering Dash are located in the US and Europe. If you prefer to buy the altcoin online, you can find a range of services on the official website too. You can select one of 15+ fiat and cryptocurrencies to buy Dash. Some of them include EUR, USD, GBP, CAD, CHF, INR, IDR, MXN, CNY, BTC, BCH, ETH, and USDT (Tether). The online cryptocurrency exchanges you can use to get Dash are Coinbase, Coinbase Pro, HitBTC, Kraken, or CEX.IO. Check out the rates, select the currency and click the "Buy now" button. You can also use P2P (peer-to-peer) exchanges to buy and sell crypto directly from other users.
Dash also provides Dash eWallet, DashPay. At the moment of writing this text, DashPay was still in its testing phase. However, the website gave enough information about the service we can share with you. DashPay Wallet works similarly to any other digital wallet. You'll be able to create a username and register yourself on the network. Also, you can add your friends and family to the Dash network. Just find the username, and you can start sending and receiving Dash payments between usernames. You can join DashPay Alpha Program to test new features and give feedback.
Now, let's explain some of the features that help Dash stand out from the competitors. Masternodes are what make Dash so unique. These are actually users acting as a second layer of security, enhancing functionalities too. The second layer of network masternodes ensures instant and private transactions. So, this is the reason why many consider Dash as the most secure payment network. Alongside InstantSend, another critical feature is ChainLocks. Used together with InstantSend, it provides a risk-free environment for both sending and receiving payments. All of these functionalities make Dash one of the fastest and cost-effective payment methods.
Finally, to use Dash, you need the right crypto wallet. The website offers a wide range of mobile, desktop, hardware, paper, web, and text (SMS) Dash wallets. So, just pick the one that best suits your need and start making Dash casino deposits in minutes.