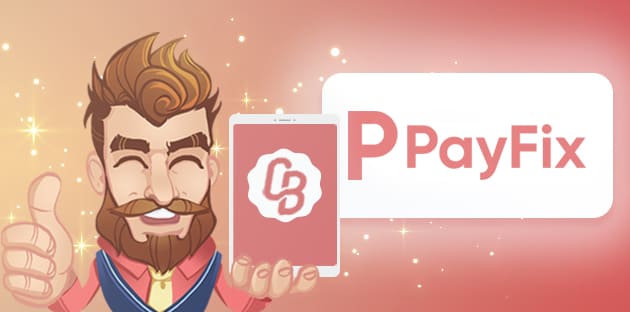 PayFix (Pay Fix Ödeme Hizmetleri A.Ş.) is an electronic money and payment service provider. It delivers a new generation payment platform suitable for both end-users and corporate customers. The company operates as a payment institution licensed and supervised by the Central Bank of the Republic of Turkey (TCMB). PayFix also has several international certificates, including ISO 27001 information security standard ensuring end-to-end data protection.
PayFix is also iGaming-friendly, meaning you can use a PayFix account at gaming sites. The service is user-friendly. You can send and receive money instantly from a mobile phone or computer without a need for a physical card. As they say, PayFix turns your mobile phone into a PoS device, enabling you to make payments and receive money whenever you want. PayFix also allows users to pay utility bills, phone bills, and shop online. The company cooperates with several merchants. If you purchase goods or services from these businesses, you'll earn up to a 10% discount. You can also benefit from various promo campaigns and special offers.
The service is available 24/7, meaning you can send money to another PayFix account holder even during weekends and public holidays. The only thing necessary to carry out the transaction is to know the recipient's PayFix account number. If you wish to send money using EFT (electronic fund transfer), you can do it during working hours. You can also instantly send money from your PayFix wallet to your bank accounts via bank transfer. The service is available at any time of the day.
You can fund the account using a bank account and bank cards registered in the system. However, you can't use credit cards to top up your PayFix account. The service also allows you to withdraw money to your bank account at all times. You only need to link your bank account with the PayFix wallet, and that's it.
To start using PayFix wallet, you have to register an account. The procedure is super easy and quick. Fill in the registration form providing personal information, email, phone number, address, T.C. number (the Turkish personal identification number), set up a password, and accept terms and conditions. You need to transfer a minimum of 25 TRY (3 EUR) at least once from the bank account to start using PayFix.
The service has dedicated mobile banking apps you can download from Google Play and Apple Store. Enter email and phone number and sign up in seconds.