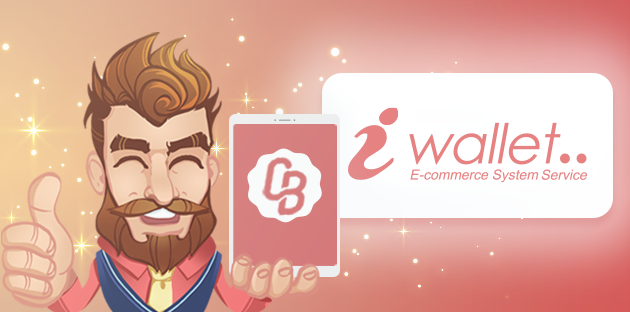 iWallet Limited was established in 2009. The company is based in Hong Kong, but it has an office in London (IWALLET SYSTEM EU LTD.) and a branch in the Philippines. The company defines its business model as a comprehensive transaction service system that simplifies online micropayments and small transactions.
iWallet is especially popular in Japan, China (except Hong Kong), and Malaysia, focusing on expanding its business in other Asian countries. This flexible e-payment offers its services to both individual and business clients looking for a safe and convenient online payment method with low fees.
Opening the account is fast and easy, and it's free of charge. It only takes a few minutes to finish the registration procedure. The verification link you'll receive in the email is valid for ten days. iWallet account payout limit is $1,000 (8,000 HKD) for clients without KYC documents. If you want to upgrade the account and increase the limit, you need to follow the KYC procedure and provide necessary verification documents: proof of identity and proof of address. The verification process lasts 1-2 days.
The system allows only one account per person, and the email address used to open an account is the login ID, so make sure to enter a valid email for your registration.
Besides 12 fiat currencies, iWallet now provides Cryptocurrency Deposit Solution that accepts BTC, XRP, LTC, BCH, ETH, DASH, ZEC, which will reflect in your account in EUR.
The users can top up their accounts using an international wire transfer, domestic bank transfer, bank cards, and cryptocurrencies. For international bank transfers, iWallet cooperates with reliable banks to manage their deposit and withdrawal transactions, allowing clients to depositing funds to iWallet's designated account in one of those reputable banks. The money will be credited to their iWallet accounts as soon as the service receives the funds.
Local bank transfer is available only in Southeast Asia (Vietnam, Thailand, Indonesia, and Malaysia), while other local bank transfers are for China and Japan. Gamers from China can deposit funds via China UnionPay Card, while players from Japan can use local JP bank vouchers.
The customers can use international bank transfer to send money to their bank accounts or withdraw funds to an iWallet-purchased prepaid card that enables users to withdraw the money from an ATM in the local currency. In China, players can withdraw funds to personal bank accounts via local bank transfer. In Japan, gamers can transfer money from iWallet account to their bank with Transfer Agency Service. For other Southeast Asia countries, clients can withdraw money via local bank transfer.