About ecoPayz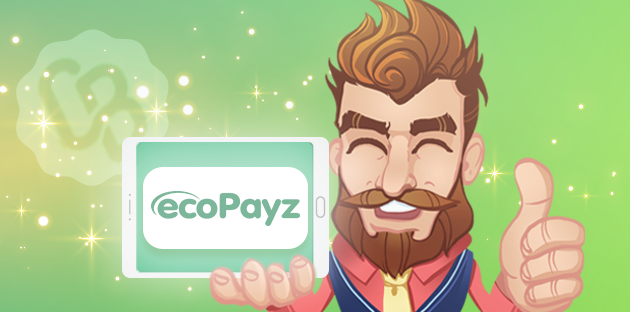 ecoPayz started its business in the now distant year of 2000. Back then, the internet was still seen as a Wild West of sorts. Despite this, it was impossible to miss just how big of an impact it would have on people. ecoPayz was one of the first companies to realize this and set itself up in a future-facing position. With hard work and dedication, we saw ecoPayz grow dramatically.
The company had quite a few key points in its history. In 2008, it was regulated by the FCA, which went a long way in making it trustworthy with customers. Just a year later, it would also partner with MasterCard, allowing users to directly use their ecoPayz balance without withdrawals.
ecoPayz has five different levels, which dictate your fees and other limitations. These levels are Classic, Silver, Gold, Platinum and VIP. Unlocking them is a manner of verifying your identity, depositing money, and spending money using ecoPayz.
How to Make Deposits and Withdrawals with ecoPayz
Fortunately, depositing using this payment method has been made as easy as humanly possible. If you have signed on with an online casino that offers ecoPayz, you simply need to select it when depositing. First, you write how much money you would like to deposit. Then, you enter your login details!
If you have 2FA enabled (and you should!), you will have to confirm the transaction using your phone. After that is complete, the money will be transferred, and you are free to start betting. Withdrawals work using a similar method.
Most online casinos that allow you to use ecoPayz to deposit and withdraw money are ecoPayz merchants. As a result, sending and receiving money from them should be free of charge! If an operator is not an ecoPayz merchant, you will have to pay a 1.5% fee for transferring money to them. This fee is removed for Gold level accounts and higher.
WILL I BE ABLE TO WITHDRAW?
Yes, without any issues! ecoPayz transactions with online casinos are done through its e-wallet capacity. Receiving money on your ecoPayz account is free, so you will not be charged anything from the payment provider's end. You should double-check that your online casino does not charge you a withdrawal fee.
Fees & Timeframes
As we previously mentioned, ecoPayz is great when it comes to sending money to and from online casinos. That said, you will face some significant fees when first depositing money into your ecoPayz account. No matter what your level is, you pay up to a 10% fee for a bank transfer deposit. Using credit cards to deposit has a ranging fee between 1.69% and 6%, with an additional €0.25 on top.
In both cases, the exact fee depends on your country of residence, and correspondent bank fees for international transfers. Fortunately, nearly all transactions to and from your ecoPayz account are near-instant. The only exceptions are withdrawals back to your bank account, which can take a few days. The fee for bank transfers ranges from €5.9 to €10.
CUSTOMER SUPPORT
One of the things we thought was useful was the service's FAQ page. It helps you understand the different levels and the costs of transferring funds. The website itself does a good job of showing you all the benefits of using ecoPayz. If you have further questions you cannot find in the FAQ or the website, customer service agents are available. You can choose to send an e-mail or to contact customer service via live chat.
They also have people on social media like Twitter, Facebook and YouTube. They are useful ways to keep track of maintenance or special offers ecoPayz is offering.
Why Use ecoPayz
We cannot understate how valuable instant transaction to and from an online casino are. You will be far less tempted to spend your money if it is not immediately available in your casino balance. You do not sacrifice anything with ecoPayz in terms of security. With 2FA enabled and a strong password, your account and the funds on it will be secure.
Honestly, we never experienced the higher end of the fees. However, this may be different in other regions. Still, the number of supported regions is great. In the case of countries like India, a somewhat higher cost is better than not being able to play at all!
Pros and Cons
Widely accepted by online casinos

Instant transactions

Long-standing e-wallet with great reputation

Secure transactions

Offers contactless MasterCard

Easy to use
Deposit fees can be high

Account levels require spending to lower certain fees