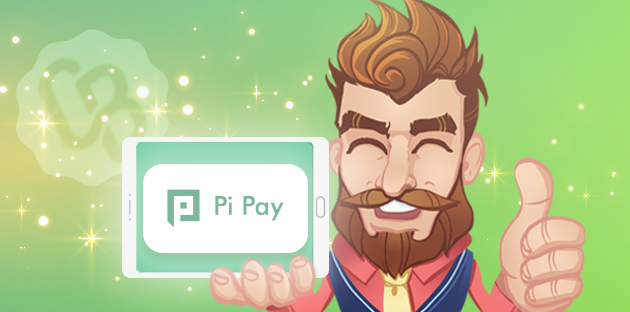 Pi Pay was founded in 2017 in Cambodia. The cashless payment app offers digital financial services to online merchants in Cambodia, including POS (point of sales) and MPOS. In 2020, the company had around 300,000 active users, and it claimed it had carried out a total of $350 million worth of transactions.
Pi Pay is a mobile payment solution that unites business services (Promotions, Payments, eWallet) with various social features like Chat, Friends Finder, Sharing, or Maps. It also continually grows the number of retail partners driving the e-commerce economy in the country. Some of the partners include retail stores, restaurants, entertainment brands, and, of course, iGaming providers. Pi Pay is slowly but surely becoming a market leader in Cambodia and the ASEAN region (The Association of Southeast Asian Nations).
Pi Pay connects users with their social circles through chat, voice, and video add-ons and provides friends finder functionality. It also offers a one-touch money transfer service allowing clients to send money to their friends and even share gifts. Pi Pay has an extensive network of partners, so the users can easily find and benefit from various exclusive deals, flash sales, loyalty programs, and more. We can conclude that Pi Pay is a convenient social app with an essential value-added feature: seamless cashless transactions. Also, the app allows its users to track and manage all their expenditures in one place.
Two major financial institutions back up Pi Pay. The first one is Malaysia's CIMB bank that takes care of all client deposits and merchant payments. The other one is the National Bank of Cambodia that licensed Pi Pay. The central bank also regulates and supervises the company, ensuring Pi Pay complies with laws and provides trustworthy services. So, it doesn't surprise that Pi Pay is PCI DSS compliant and uses the highest-standard 256-bit SSL encryption.
To use the service, you only need to download the app from Google Play and App Store. The mobile apps allow you to send and receive payments, pay utility bills, top-up Pi Pay eWallet via Pay&Go terminals or other banking apps like RHB Bank, ABA Bank, and more. You can also receive money in-app, pay in-store, and explore exclusive deals for Pi Pay customers. To sum up, Pi Pay is a smartphone all-in-one cashless hub that also allows you to make deposits at online casinos.