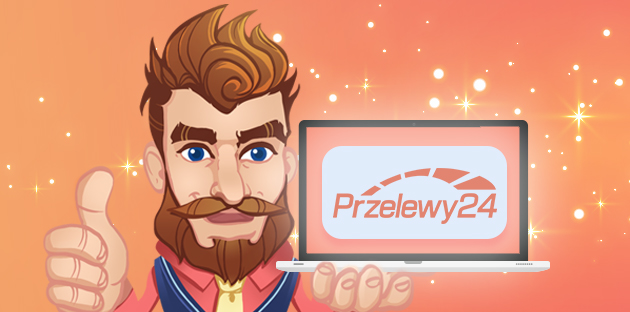 Just like many other Fintech companies before them, Przelewy24 is a startup founded in 2004. A small group of enthusiasts gathered around the idea to create innovative financial solutions for e-commerce. Some 20 years later, the company has almost 200 e-commerce professionals developing innovative products. The company specialises in creating custom solutions that fit the needs of small local merchants and large international companies. Today, the company has 150,000 business partners and offers more than 350 online payment solutions. Przelewy24 is part of the Polish company DialCom24 Group. PayPro SA, its payment agent, is supervised by the Polish Financial Authority.
With so many merchants and e-shops incorporating financial products developed by Przelewy24, it doesn't surprise that over 85% of consumers in Poland are well familiar with the brand. Przelewy24 enables customers to make online payments using different payment methods on all devices.
The Przelewy24 platform meets the strict requirements of the PCI DSS LEVEL 1 standard. As a result, brands like Visa and Mastercard work with the company. Also, Apple Pay, Googe Pay, Skrill, PayPal, and mobile payment systems like SkyCash are among the "clients," whose services you can use through Przelewy24.
However, the company is most famous for facilitating real-time online bank transfers. It means you can top up your casino account directly from your bank account through your online banking service. You don't need to register an account with Przelewy24 to pay with your digital banking. You only need to have an active Polish bank account in one 350 banks that collaborate with Przelewy24. And that's it.
The company provides a multi-currency payment platform that processes transactions in 50 currencies using favourable conversion rates. The company fully complies with all PCI DSS standards. DDC (Dynamic Currency Conversion) service is applied for payments with international Visa and Mastercard cards. Transactions in foreign currencies (for products in PLN) incur a 1% fee.
Also, Przelewy24 supports e-transfers in foreign currencies in foreign markets, including Slovakia, Germany, and the Czech Republic. The users can make instant payments via pay-by-link and e-transfer with 20 Slovak and Czech banks thanks to cooperation with GoPay. In Germany, the company works with Klarna.