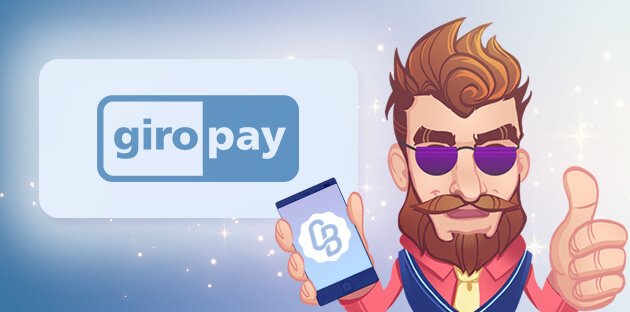 The provider applies high data protection and security standards of the German banking industry. Money transfers are done via the secure online banking environment of your own bank, meaning that your personal details are fully protected. Giropay will never ask you to provide sensitive information such as your PIN, TAN or bank details, nor will it require that you install an additional piece of software or download an app. All transaction pages feature an URL that starts with "https" signifying the company uses SSL encryption with Extended Validation certificates.
To pay via Giropay, one doesn't have to go through any additional registration processes and obtain new PINs and/or passwords; all that is needed is online banking access data – PIN and TAN. The routine is the same on desktops and mobile devices: you'll need to select your bank and enter bank details within a safe online banking environment, then type in the code sent via SMS or generated by a secure advice. Having reached the confirmation page, you'll be redirected back to the seller's site. If you're transferring up to €30, the system will normally not even ask for a TAN input, making the payment even more convenient while maintaining high security and privacy standards. Giropay generally supports every TAN procedure used by banks, including iTAN, mobileTAN, smartTAN, smart TAN-plus and chipTAN.
Transfer forms are pre-filled with all the merchant's billing data which saves you from having to do all the typing yourself. The list of bank partners includes Sparkasse, Volksbanken Reiffeisenbanken, Postbank and numerous PSD banks and private banks, including comdirect, Deutsche Kreditbank and MLP Bank. Potential and existing clients in need of assistance are able to use an FAQ list available on the provider's website or contact their customer support team directly. One can send a query by filling in a web-based contact form or give them a call between 8:00 and 20:00 any day of the week.