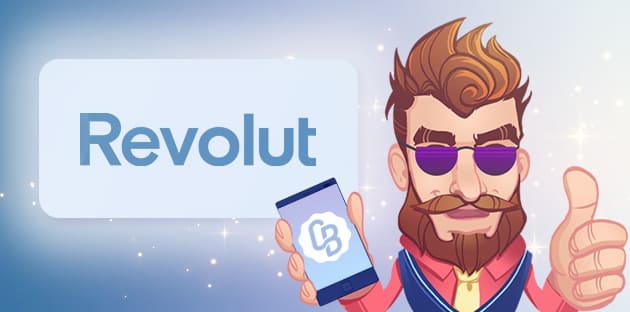 Revolut is a UK-based fintech company founded in 2015 by Nikolay Storonsky and Vlad Yatsenko. The story behind Revolut is, actually, quite inspiring. Nikolay Storonsky was traveling a lot and was annoyed by the high conversion rates and transaction fees. He hated that he was throwing away so much money for nothing. So, he decided to create a multi-currency payment platform that would allow travelers to make cheap conversions. Both Storonsky and Vlad Yatsenko had a substantial financial background. Nikolay Storonsky was a trader at Credit Suisse and Lehman Brothers, while Yatsenko was a former developer at Deutsche Bank and Credit Suisse. Having such enviable fintech experience, the two launched the start-up at the Level39 fintech incubator in London.
In 2018, the company got a Challenger bank license from the European Central Bank, facilitated by the Bank of Lithuania. Soon after, Revolut also obtained an Electronic Money Institution license from the Bank of Lithuania. These certificates paved the way toward global success. In 2019, Revolut announced the company's expansion into Singapore and Australia and a global deal with Visa. In 2020, Revolut also announced it adheres to the EU's PSD2 Open Banking regulation allowing users to connect all their accounts in one place. The same year, Revolut signed a partnership deal with Mastercard to offer debit cards to the US market and launched the service in Japan.
At the beginning of 2021, the company applied for a UK banking license. In March same year, Revolut submitted its application for the US banking license with Federal Deposit Insurance Corporation (FDIC) and California's Department of Financial Protections and Innovation. Revolut aims at launching its payments and banking services across all 50 US states.
Revolut offers its financial products to more than 15 million clients in 35+ countries in Europe, Asia Pacific, and the Americas. The fintech also says it processes more than 100 million transactions a month. The primary target market is Europe. You can make payments with Revolut in the UK, Germany, France, Finland, Greece, Italy, Norway, Sweden, and other EU countries. In the Asia Pacific, Revolut is present in Singapore, Japan, and Australia. Hopefully, Revolut will soon become available in the US too.
As we've mentioned earlier, Revolut features an extensive portfolio of financial services. Revolut products include debit, virtual, and single-use Visa and Mastercard cards, money transfers, mobile payments, cryptocurrency exchange services, and many more. The company even rewards you for paying with Revolut.
To start using Revolut, you need to download the app and set up an account. To do so, you only need to provide your mobile phone number. You can install the app from a link sent to you in an SMS. Revolut has several plans you can use. The Standard plan is free, but Plus, Premium, and Metal accounts have monthly maintenance fees. These plans offer more functionalities, higher account limits, access to airport lounges, and many more. The Plus plan costs £2.99 a month, Premium has a £6.99 fee, and for Metal, you'll pay £12.99 each month.
With each plan, you receive a free UK account and a free Euro IBAN account with GBP or EUR as a primary currency. The currency will, of course, depend on your country of residence. Since the service supports some 30 local currencies, you can easily convert the funds using the interbank exchange rates. To top up the account from the bank account, you'll need to verify the identity. The process is a standard KYC procedure that requires you to send a scanned ID via the app. Once the service confirms your identity, you can start using it.
Finally, you can order a physical card or use a virtual and one-time card. The physical cards are Visa and Mastercard-branded contactless debit cards you can use for online transactions and to withdraw money from the ATMs.