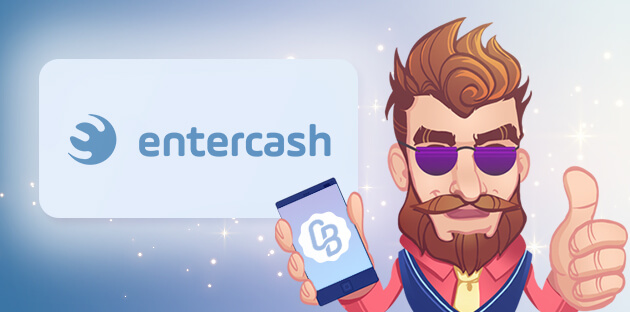 Entercash acts as a bridge that connects the user and his personal bank account with the merchant. To submit your payment using Entercash, the consumer will not be required to complete any registration processes or involve a third-party service.
Everything is handled in a quick and painless manner, directly from your bank account.
To submit your deposit using Entercash, one needs to perform the following steps:
Choose your regular bank security method from the cashier page
Log in
Select the account that you would like to use
Sign for the transaction according to the instructions
This will complete the procedure and record the transaction on your bank statement, enabling you to keep track of all payments submitted by means of Entercash. At the moment, thousands of vendors include Entercash as a payment option and every new market has at least 80% coverage, which means that a majority of banks within a certain territory support the method.
The company's objective is to reach the full 100% per market, building and maintaining a close business relationship with their partners. Entercash is currently available in Sweden, Romania, Finland, Austria, Germany, the Netherlands, Czech Republic, Greece, Estonia, Lithuania, Latvia, Slovakia, Italy and Belgium. Launching Entercash in Serbia, Croatia, Spain and Bulgaria is in its final stage.