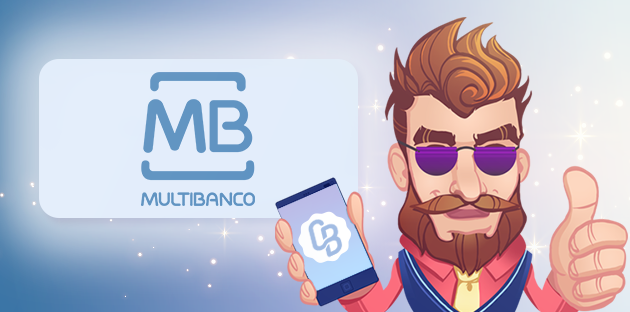 Multibanco is a Portuguese interbank network, run by SIBS (Sociedade Interbancária de Serviços S.A.). The service offers multiple payment services, including internet banking and a wide range of ATMs across the country. As a service supported by the most respectful banks and financial institutions in the country, Multibanco is very popular in Portugal. Multibanko ATM was the first project developed and launched by SIBS. It started operating on September 2, 1985. At that time, the system had only 12 terminals in Porto and Lisbon. Despite humble beginnings, 35+ years later, Multibanco is the leading financial brand in Portugal.
The Multibanko Network is now one of the most respectful companies, developing the most advanced Fintech solutions. Their ATMs enable far more options than standard machines. The company says their ATMs facilitates more than 60 pioneering services such as buying public transport tickets, paying utility bills, taxes, event tickets, passes, top-up mobile phone balance, and many more.
A crucial year for the online casino market was 2009 when the company launched the MB Net platform. The service enabled individuals to make virtual credit cards to use for all sorts of online transactions. These cards allowed gamers to make online deposits without revealing bank card details, and they were free to open and use.
Then, in 2015, the service offered MB Way, a digital wallet that simplifies mobile payments. As the company says, this is a Multibanco on your mobile phone that integrates MB Net. MB Way allows clients to withdraw money from Multibanko Cashier, use bank cards, and do all sorts of online and in-store shopping wherever there is an MB Way QR code at the terminal. Clients can also use this mobile service to receive and send money and even split bills with friends. MB Way now has almost 3 million users in the country. The application is available on both Google Play and Apple Store.
Multibanco is one of the most robust financial institutions in Portugal. Its network of ATMs has processed over 700 million transactions and almost 40 billion Euros. Simultaneously, the number of Multibanco's Automatic Payment Terminals has grown up to nearly 400,000. Furthermore, Multibanco operates around 12,000 ATMs throughout the country and has issued over 20 million bank cards.
Before you deposit money to your casino balance, you need to have your Multibanco MB Way account and download a dedicated app. The process is straightforward. Enter your Multibanco card details and set up your 6-digit PIN. You will receive an SMS with an activation code, enter your email and check it for another verification code. Enter the code, and you've set up the account.
Since MB Net service is available with MB Way, you can directly create virtual cards from the app. As a trustworthy company, Multibanco works with world-leading brands such as American Express, Mastercard, and Visa. Pay attention that these virtual cards are valid for one month to a year. You also need to set up the maximum value of the card (minimum is €5). This is an excellent way to prevent spending more than you have. And finally, your bank has to accept your virtual card and allow you to use it for online transactions.
Now, it's time to visit the online casino banking page. Select Multibanco as your banking method and specify the deposit amount. Enter bank card details, including CVV, number, and expiration date. You may receive a unique entity and payment reference number to confirm the transaction. In most casinos, the minimum deposit amount is €10.
As an innovative payment technology, which ATMs offer various services, Multibanco also allows you to make card transactions and make deposits through the ATM using the new generation of card technology.
One of the advantages Multibanco offers to online casino gamers is the possibility to withdraw their winnings. The process is the same as when you make a deposit. But, be aware that not all online casinos allow withdrawals with Multibanco, so before you deposit, please check the banking page and terms and conditions.
WILL I BE ABLE TO WITHDRAW?
At some online casinos, Multibanco facilitates online transactions, including cashing out your online casino winnings. So, if you've selected an online casino that offers Multibanco as a withdrawal method, you won't have any issues transferring the money to your cards or bank account. The process is simple: visit the payment page, select Mutlibanco, enter the amount you want to cash out from the online casino balance, and submit the request.
However, some online casino providers don't allow Multibanco withdrawals, so you will need to find an alternative solution.
Multibanco deposits are processed and confirmed in a blink of an eye, meaning you can immediately claim any bonus you find attractive and start playing in minutes. On the other hand, Multibanco withdrawal processing time may vary from one casino operator to another. Every casino has its defined pending period, so we advise you to check the casino's payment policy and terms and conditions. However, it's not that rare to see Multibanco withdrawals processed instantly. However, in most cases, you'll need to wait up to several banking days to see the money in your account.
Multibanco doesn't charge anything for using its services. Furthermore, online casinos don't apply any fees for deposits and withdrawals with Multibanco. As a result, this is a genuinely cost-effective and easy-to-use payment method. But, as the system is connected to banks and banks tend to have some administrative charges, we advise you to visit your bank and ask.
CUSTOMER SUPPORT
Multibanco has an online form you can fill in and submit if you have any questions regarding the company's services. If you desire to speak to a real person, general contact for international calls is (00 351) 217 813 000. In case you lose your card, call (00 351) 217 918 780 from abroad or 217 918 780 from Portugal. The numbers are opened 24 hours a day. For questions related to MB Way, call 217 918 725. Help agents answer Monday-Friday, from 08 AM to 06 PM. Furthermore, you can find answers to several common questions on the website's FAQ page.
If you live in Portugal, you must have used at least one Multibanco ATM or one of the numerous Multibanco services. Multibanco is one of the most respectful financial institutions with 35+ years of experience cooperating with all the major Portuguese banks. The benefits of using Multibanco for topping up your online casino balance are significant. Firstly, the service is secure, anonymous, and enables several ways to fund your casino account. Secondly, transactions are fast, and you can withdraw the money from the casino either instantly or very fast. And finally, the service is entirely free.