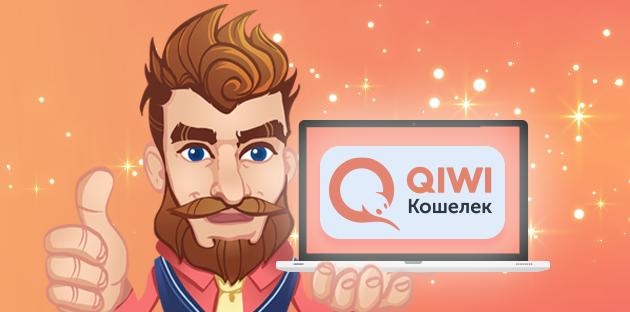 QIWI Group is a leading provider of cutting-edge financial and payment services in Russia and the CIS (Commonwealth of Independent States) region. The company was founded in 2007 with a corporate headquarter in Nicosia, Cyprus, and an office in Moscow. QIWI has a proprietary financial network that allows online, mobile, and offline transactions. The company has issued almost 20 million eWallets, has over 32 million registered users, and owns Russia's largest electronic and cash payment network with more than 117,000 terminals.
QIWI network of 117,000 payment terminals is a convenient way to pay for goods and services in just a few easy steps. Cash payments are also accepted at banks and stores, while electronic transactions can be made from a bank account, card, eWallet, or mobile phone balance. One of QIWI's main benefits is that it has access to a vast network of cash payment kiosks together with online availability, including a mobile app for iOS and Android devices.
QIWI offers a full ecosystem of different financial products and services. The most popular QIWI product is QIWI Wallet. Also, QIWI Bank issues Visa-branded plastic and virtual cards connected to the QIWI Wallet account, which can be used online, at retail stores, or to withdraw cash.
QIWI Wallet allows clients to pay for various services and goods from a single user-friendly platform. The clients can do online shopping, top-up mobile phone balance, purchase popular online games, pay bills and repay loans, pay taxes, Internet, taxi, hosting, public transport tickets, etc. This digital wallet also facilitates online transactions between multiple eWallets and bank transfers with more than 200 banks. Furthermore, the wallet can be used to fund more than 20 different bank cards, including Visa, Mastercard, Maestro RUS, Amex, UnionPay, Мир, etc.
You can use different payment methods to top up this eWallet: pay in cash at QIWI terminals, use Internet banking and bank transfer, bank cards, mobile phone balance, or ATMs. The minimum amount you can transfer from one QIWI account to another is 1 RUB, while the maximum is 50,000 RUB. If you use bank cards, the maximum sum you can transfer to your electronic wallet is 15,000 RUB.
All it takes to register an account is your mobile phone number that acts as a user ID. You will receive an SMS with a security authentication code you need to enter to verify the account, create a 7-character password you will be using along with the mobile number to trigger payments, and that's it.