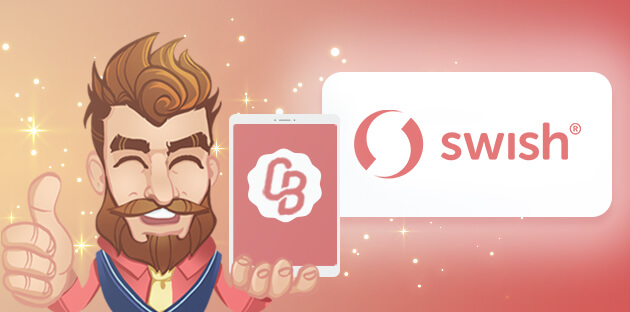 Swish is a cooperation between the six largest banks in the country – Danske Bank, Handelsbanken, Länsförsäkringar, Nordea, SEB, and Swedbank and Sparbankerna.
The service was launched end of 2012 to facilitate payments between private users. Only a year later it's been voted Mobile Payment of the Year at Guldmobilen, the gala for mobiles, and in 2014 Swish for companies was launched. Today, the brand boasts close to 7 million private users and, thanks to its many benefits, new ones are recruited on a daily basis.
Getting Swish costs nothing and same goes for sending and receiving money. All you need is an agreement with a bank that supports the service and a smartphone with the Swish app and Mobile BankID. Potential new users should start by downloading the app, then log on to their internet or mobile bank to connect the bank account to Swish, and finally, open the app and connect mobile number registered at that bank. Mobile apps can be downloaded from App Store, Google Play and Windows Store.
For Swish to work, you'll need to use a phone or a tablet with Android operating system 5.0 or later, iOS operating system 9.0 or later, or Windows operating system 10 or later. Do note that, by the end of 2019, the service will no longer work on phones with Windows 10 because BankID will stop supporting Windows.
Payments can be made at physical stores as well as online in a few easy steps: choose Swish as your payment method, enter your mobile number and open the app. After checking that shown payee and amount are correct, approve the payment with Mobile BankID as you usually would. Users can also choose favourites – someone they swish often, thus making it unnecessary to enter the recipient's mobile number each and every time.
Another way to make payments faster is to use QR codes; scanning the code gets payment details automatically filled in and you only need to approve the transaction. Maximum payment limits vary from one bank to another.
Mobile BankID ensures security, and as long as one doesn't reveal their security code, they can feel completely safe. Before payment is approved, the recipient's full name and amount are shown so one can check the money will be sent where it's supposed to go. Since Swish functions as a processor acting on behalf of your bank, your personal details and information about your transactions are handled only by the bank.