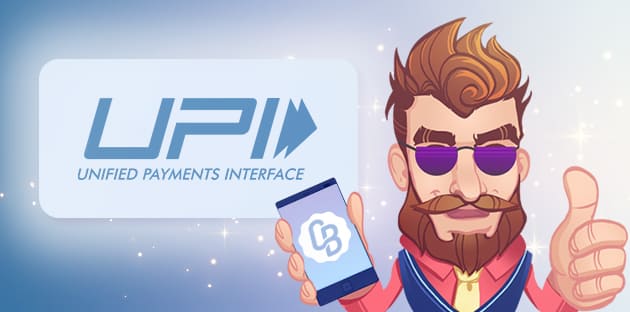 The story of digitization and transformation of the banking industry in India began in December 2008. Reverse Bank of India (RBI) and the Indian Banks' Association joined forces to launch a robust financial infrastructure. As a result, in 2008 National Payment Corporation of India (NPCI) was founded to back up the entire banking industry, including physical and digital payment systems.
NPCI is a non-profit organization authorized by India's central bank to process electronic transfers in the country. The company focuses on delivering innovative solutions to India's banking ecosystem. At the same time, it develops cutting-edge solutions to enhance efficiency and spread cashless payments across the country. In April 2009, NPCI received a Certificate of Commencement of Business.
At first, only 10 banks supported the new project and started promoting it. Some of the banks include the State Bank of India, Bank of India, Punjab National Bank, HSBC, and ICICI Bank. In 2016, the list of banks that supported NPCI reached 56. And in 2021, more than 200 banks in India process UPI transactions.
NPCI created several groundbreaking payment solutions like RuPay and APBS. However, the turning point came in 2010 when NPCI rolled out IMPS (Immediate Payment Service). IMPS paved the way for UPI that revolutionized the Indian financial system.
Unified Payments Interface (UPI) was introduced in 2016. UPI is considered a new payment model that allows you to use your smartphone as a virtual bank card. In other words, it is an instant mobile payment utilizing IMPS technology. Although both services are compatible, the IMPS platform is designed to facilitate transactions between banks. On the other hand, UPI is more mobile-oriented, ideal for in-app and mobile payments. Since both systems are similar and go hand in hand, you'll find many online casinos offering both solutions to top up your casino balance.
But, UPI proved to be more casino-friendly as it doesn't require you to have a bank account. UPI also provides instant deposits, and you need to provide fewer details than in the case of IMPS. These are the top three criteria casino gamers put as their top priorities when deciding which banking method to use at online casinos.
To start using UPI to transfer money to your casino balance, first, you need to create an account. The process is quick and easy. Install the UPI app from Google Play or App Store. Fill in the form with your details: name, address, email, mobile number. But, don't worry about the safety. All the info is securely stored and end-to-end encrypted. Before you can start paying, you have to make a UPI ID known as VPA (Virtual Payment Address). VPA is a unique identifier you can generate on your own using numbers and small letters. It looks like an email address, something like this: [email protected]
Once done, visit the "Manage Bank Account" tab in the app to connect your bank account with UPI. One of the main benefits is that UPI allows you to not only link your bank account(s). You can connect UPI with many other payment methods, including other UPI-based platforms and apps like Paytm or BHIM. Finally, you need a UPI PIN, a 4 to 6-digit code necessary to verify each transfer you make. Once you've set up the account, you can visit any UPI casino site to start enjoying your games.
Interestingly, it's good to know that there are other mobile payment services that use the UPI interface. PhonePe is the first UPI-based third-party app, rolled out a few months after NPCI presented UPI. Another popular mobile banking solution using UPI technology in India is Google Pay.