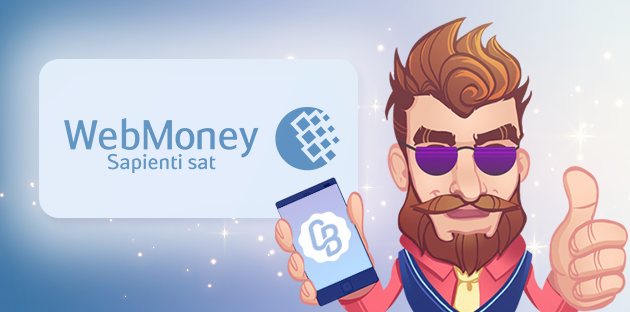 Established back in 1998 in Moscow, Russia, WebMoney is a global payment system with more than 40 million users around the world. The service is provided by WM Transfer Ltd and it was launched initially as a money transfer system for transactions in USD. It was at the time of the beginning of the financial crisis in Russia that resulted in increased US dollar use.
The European branch of the company, WebMoney Europe Ltd, was established in 2015 in Cambridge, UK. It operates under an FCA licence that allows it to issue e-money within the European Economic Area. The same year, the company launched a crowdfunding platform where projects can be donated voluntarily. As a universal payment system, WebMoney has been adding innovative solutions like enabling payments via QR code that was embraced by Burger King Russia in 2019.
When we talk about using WebMoney for online gambling, we talk about an e-wallet. Just like with other e-wallets, like PayPal, Neteller or Skrill, you need to sign up for an account by providing personal details and choosing the currency that suits you best. WebMoney supports EUR, USD, RUB, UAH and BYN. After you verify your account, you will receive a 12-digit WebMoney Identification number (WMID), also known as an Identifier. You need to enter it along with the chosen password to access the system.
According to the WebMoney system, e-wallets are called purses and users can create an unlimited number of purses that will allow them to make transactions in various currencies. All purses will be kept in single storage called Keeper assigned with a user WMID.