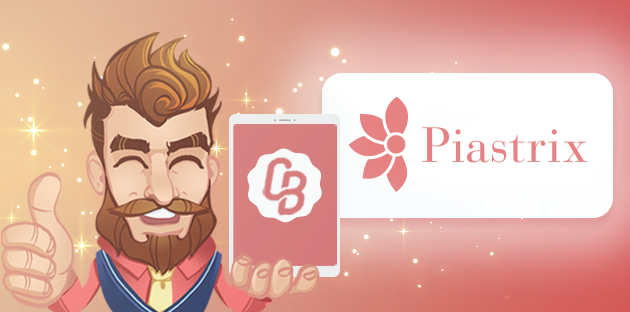 Piastrix is an eWallet that offers various payment methods to fund the account. It even hosts several other digital wallets like Qiwi or Perfect Money. You can use these wallets to send money to your Piastrix balance and then deposit funds at your favorite online casino with Piastrix. Besides other digital wallets, Piastrix also supports Visa, Mastercard, Russian bank cards, Мир, bank cards KZ, bank transfers (SWIFT), or AlfaBank. Some of these options become available only after you verify your account. You can also fund the balance from your mobile phone. The supported mobile operators are MTS, Beeline, and Megafon. And, finally, the payment gateway accepts the most popular cryptocurrencies, Bitcoin, Tether TRC20, Tether ERC20, and Ethereum.
Piastrix also supports several fiat currencies. You can make transactions using USD, EUR, RUB, and KZT (Kazakhstani Tenge). To start using Piastrix digital wallet, first, you need to register an account. The procedure is straightforward, finished within a minute. Visit the official website and click the Sign-up button in the top right-hand corner. Type in your email, password and agree with the Terms of Use. You'll be informed that Piastrix has emailed you an account activation code you need to enter to authenticate your email. Go to your inbox, open the email and copy the 6-digit passcode. Visit the confirmation page, enter the code and click Confirm. If a green check mark appears, you'll be redirected to a login page to enter the account and use the wallet.
Piastrix allows you to top up the account up to 30,000 RUB per month and use several payment methods to fund the wallet. If this is enough, you don't need to verify your account that requires providing personal documents. But, if you want to increase the limits, access all banking services, and withdraw funds from the account, you'll have to finish profile verification. The procedure includes entering personal data like name, surname, and date of birth. Next, you'll need to submit document details. You can select a passport, international passport, or ID card. Pick the issuing country from the drop-down list and type in the document number.
In the next step, upload an image of the document you've selected to use. Both front and back sides are required. You can upload pictures from the computer or use the built-in webcam feature. Images must be in high resolution, in color, with a size 100 KB – 10 MB. Accepted formats are JPG, PNG, and PDF. The final step is to take a selfie holding the document you're using to authenticate your identity. The last 4 digits of the document's number must be visible. Click Finish and wait for confirmation. If you've done everything according to the instructions, you'll see a notification that your documents are successfully submitted. Follow the status in your account section. Once finished, you'll see the status under the number of your wallet change from Not verified into Verified.
Finally, it's time to fund the balance and use the wallet at online casinos. To do so, click Replenish, select the currency (USD, RUB, EUR, or KZT), and select the method you wish to use. Enter the amount, but pay attention to the limits displayed below the line. For example, the maximum deposit amount is 30,000 RUB. Then pick the currency you want to use and also check the currency conversion rate below. You will see the final amount in the selected currency. Click Finish, and you'll be redirected to the chosen payment method to finalize the transaction. Or, you can decide to send money from another payment method enabled within Piastrix. Both ways are quick and easy.