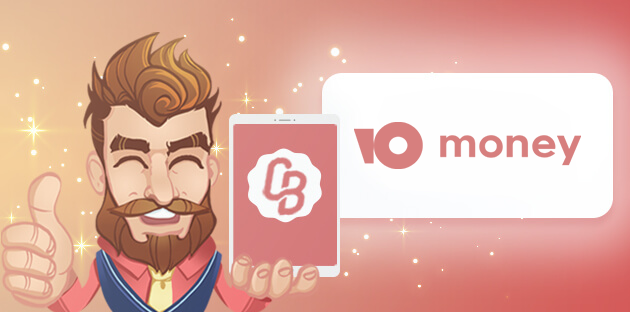 YooMoney user accounts can have anonymous, reviewed or identified status, each determining limits and restrictions. The first is assigned automatically upon registration, and once the client provides their full passport details, the status changes to "identified". Reviewed status is only available to Russian citizens.
With anonymous status, one can pay only within Russia and up to 15,000 rubles per transaction, withdraw a maximum of 5,000 rubles at a time, and can't transfer money. Identified status makes it possible to pay worldwide and raises the limits to 250,000 rubles for payments and 100,000 rubles for withdrawals.
It also allows one to make transfers to other YooMoney accounts as well as debit and credit cards, or send cash transfers via Western Union and Unistream. The maximum amount a client can keep in their wallet also depends on their user status – 15,000 rubles for anonymous users and up to 500,000 rubles for those identified.
Multiple options for funding YooMoney Wallet include Visa, MasterCard and Maestro cards issued in Russia, Armenia, Azerbaijan, Belarus, Estonia, Georgia, Kazakhstan, Kyrgyzstan, Latvia, Lithuania, Moldova, Tajikistan, Turkey, Turkmenistan, Ukraine or Uzbekistan.
An alternative option is to use a bank card at an ATM, preferably one belonging to Sberbank as their machines accept cards issued by any bank and charge no commission. Online banking is yet another possibility and some banks (Sberbank Online, Alfa-Click) feature templates for adding money to YooMoney Wallets while offering the service free of charge.
You can also add money to your Wallet by direct billing your phone carrier (Russian Beeline, Megafon, MTS, Tele2) providing the phone number is linked with the Wallet. Furthermore, adding funds can be done in cash via payment kiosks (Sberbank, Svyaznoy, MKB), Euroset, Svyaznoy and Alt Telecom offices and mobile retail outlets, Russian money transfer systems such as Contact, Unistream and Gorod, any Russian bank and the Russian Post. Finally, there is an option to use Qiwi or WebMoney.
If you don't wish to add money to your Wallet, you can link your Visa, Visa Electron, MasterCard, Maestro or "MIR" cards. This is actually quite practical as the service saves all card details so that when making a payment, you only need to enter the CVC number and nothing else.
Identified users are able to transfer money to any bank account in Russia and more than 200 other countries. Merchant's site will redirect you to YooMoney website where you'll be able to select the payment source- either your YooMoney account or a card linked to it. Either way, as far as the seller is concerned, payment is made from the Wallet and they'll never get to see your bank details.
Plastic YooMoney card can be used to pay online as well as in physical locations such as supermarkets and gas stations. It also enables users to withdraw cash at any ATM and benefit from MasterCard promotional bonuses.
When you activate the card, you also need to create a PIN which is needed to access funds. A virtual card allows one to pay online even at sites which don't accept YooMoney. The card number is saved on the provider's site and its expiration date and CVC code sent to you via an SMS. Each payment needs to be confirmed with a text message password which YooMoney sends to the linked phone number.
All of the above is also available on the go thanks to a mobile app downloadable from App Store, Google Play and Windows Phone Store.